Breaking into venture capital is a challenging hurdle, especially since there are so few available jobs in any given year. However, I believe anyone can become an effective investor with the right mindset and expertise- even without cash-insured investors or fancy qualifications! My advice? Don't wait around – just get started on your own path to VC success today. You might be surprised by what you can achieve if you put yourself out there and build the necessary knowledge base along your journey.
Pursuing Higher Education: Acquiring Your Degree
The best way to get your career off the ground is by earning a degree in business or finance, which will give you an edge over other candidates. If you don't have the time or money to take classes in traditional college settings, try exploring online courses and certification programs.
You can also join professional organizations such as The Association for Investment Management and Research (AIMR) or the National Venture Capital Association (NVCA). Joining these organizations can provide you with invaluable networking opportunities, as well as access to publications and events within the venture capital industry.
It's also important to read up on the latest trends in venture capital and how they impact investing decisions. Stay up to date on industry news and research how venture capitalists who have already made their mark achieved success. This will give you a better understanding of how to create successful deals and how to structure your own investments.
Gaining Experience: Growing Your Knowledge Base
Securing knowledge in the venture capital realm before establishing your own fund or business is critical. You can gain experience by interning at VC firms and attending seminars and networking events. Simultaneously, while broadening your understanding of this field, be sure to establish relationships with industry leaders, which will provide you access to invaluable resources down the line.
To gain the most valuable experience, delve into hands-on projects. You could invest your own money in startups or create accelerator programs. Additionally, you can participate in pitch competitions and hackathons to hone your skills when it comes to assessing early companies with high growth potential.
Creating Your Own VC Fund: Making It Happen
With the right knowledge and experience, you are now ready to launch your own investment fund. The first step is crafting a business plan that outlines how you will structure your fund. Afterward, it's time to source investors who believe in the potential of your venture and support its success financially. Taking these steps towards setting up an investment vehicle can help pave the way for greater profits down the road!
Armed with the necessary capital, you can start scouting promising startups to construct a portfolio of investments. At the same time, keep broadening your knowledge and expertise in venture capitalism so that each investment is tailored strategically for the maximum possible returns. By doing this continually as you go along, you will be able to guarantee that every investment reaps beneficial rewards!
How to become a venture capitalist without money: Conclusion
Becoming a successful venture capitalist without money takes dedication and hard work- but if done correctly, it is an achievable dream! With enough knowledge and experience under their belt, anyone can launch their own fund and begin investing in startups. So don't be afraid to take the plunge and make your mark on the venture capital world! Good luck!
How to become a venture capitalist without money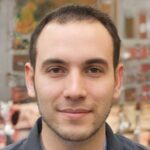 Hugh Geer is a 29-year-old financial analyst who focuses on cryptocurrency. He has a deep understanding of the crypto market and is always up for a good debate about the future of digital currency. When Hugh is not analyzing charts and data, he enjoys spending time with his friends and family. He loves being outdoors and likes to go camping and hiking in his free time.